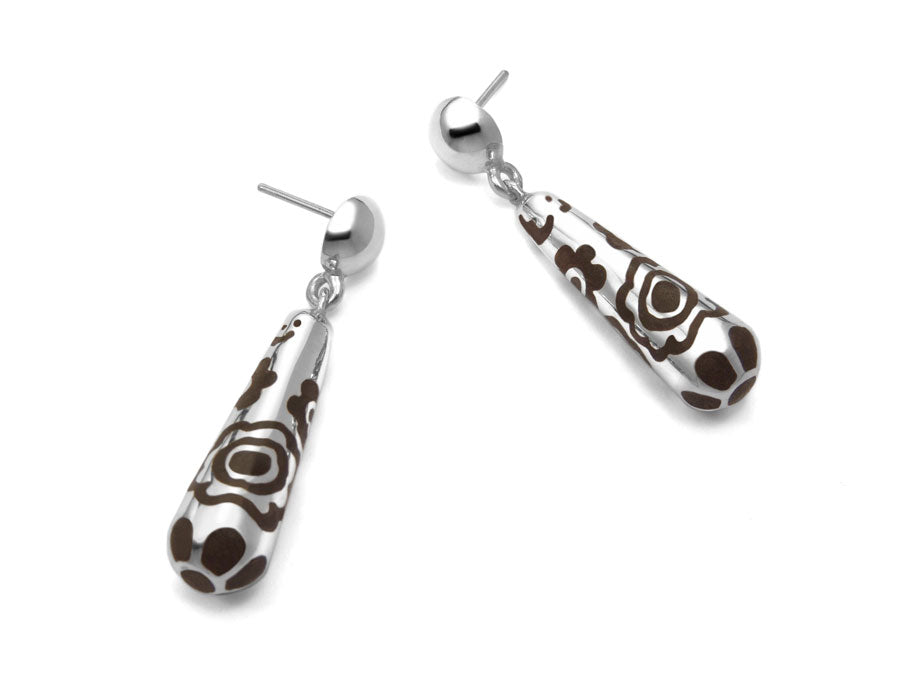 Drop-shaped earrings with flower inlay in wood
Made by artisans from Michoacán, Mexico, with traditional silver techniques.
Earrings made in .925 sterling silver and cueramo wood.
A timeless design from the Gotas de la Vida collection, designed for today's woman.
A silver jewel is the perfect gift to pamper that special person with whom we spend unforgettable moments.
Create your own style, using these Silver earrings, alone or combining them with a pendant, ring and/or bracelet. You create your own style.
ALL MARTHA VARGAS PRODUCTS ARE HANDMADE, SO STOCKS ARE LIMITED. AS SOON AS YOU COMPLETE YOUR PURCHASE WE WILL CONTACT YOU TO NOTIFY YOU STOCK AND SHIPPING DATE.

IF YOU HAVE ANY DOUBT, WE WILL GLADLY RESOLVE IT TO WHATSAPP: 5519520030