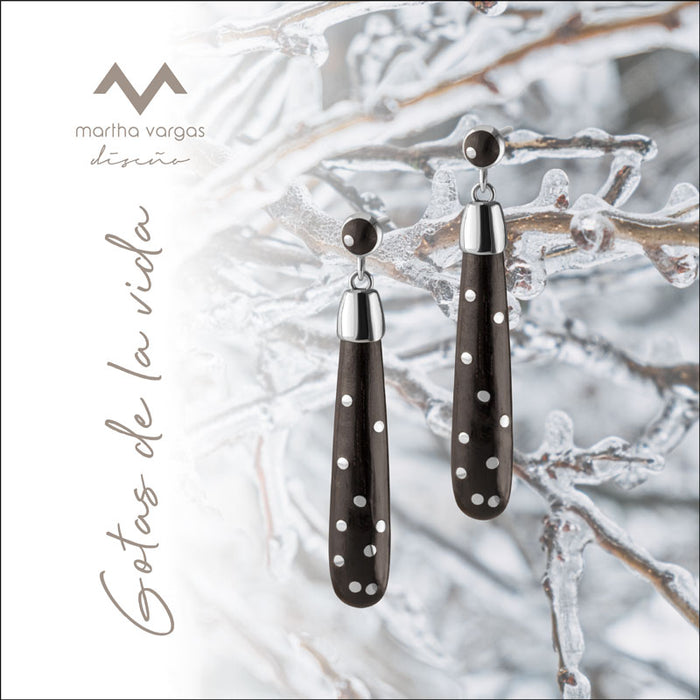 Wooden drop earrings with 925 silver dots
IT IS SHIPPED FROM MAY 6, 2022
Drops of life
More than a beautiful piece, it is a jewel with a purpose that defines it.
Recovering the value of materials such as the branch that the cueramo tree dropped, in order to produce true jewels with it.
Made by artisans from Michoacán, Mexico, with traditional silver techniques.
Earrings made in .925 sterling silver and cueramo wood.
A timeless design from the Gotas de la Vida collection, designed for today's woman.
A silver jewel is the perfect gift to pamper that special person with whom we spend unforgettable moments.
Create your own style, using these Silver earrings, alone or combining them with your pendant, ring and/or bracelet. You create your own style.
Length:5.6cm ; Width:.7cm ; Thickness: .2cm
This product is shipped on request, you can proceed with the purchase and contact us at Whatsapp 5519520030 to provide you with a shipping date.