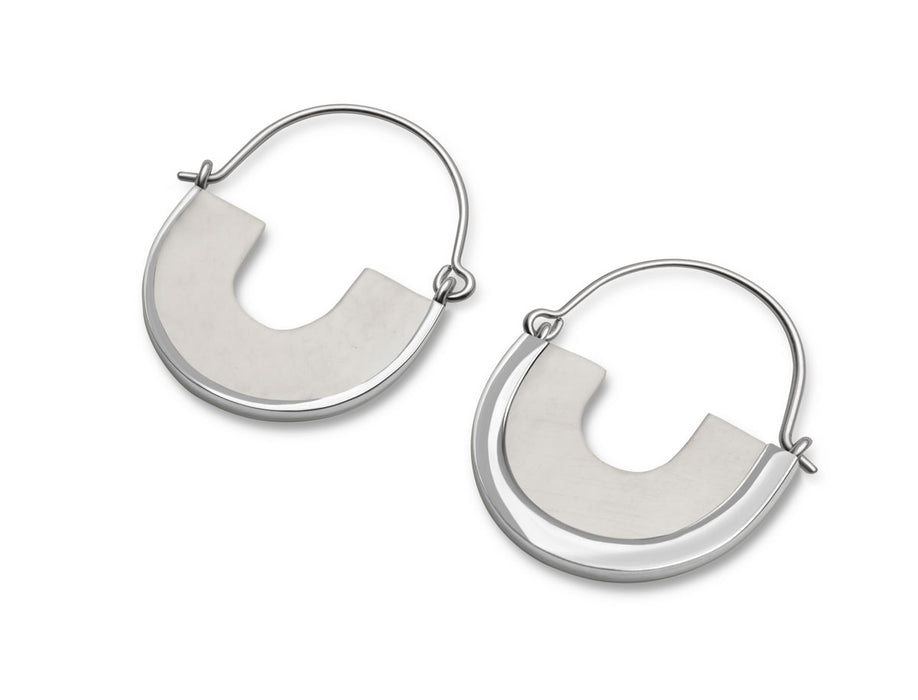 Large crescent earrings. .925 silver and bone
"The sound that comes out of the circle, from its tonality, is attracted by glances and traces."
Made by artisans from Michoacán, with traditional silver techniques. Earrings made in .925 Sterling Silver and bone, designed for you, a modern woman.
The ideal earrings to wear on any occasion. No one will resist turning to see them, and of course highlight your good taste. Silver, Bone and its unique design combine to attract attention.
It is the perfect gift for yourself or for those special women in your life.
Give a special touch to your outfit with a design from the Martha Vargas brand. Create your own style, using these hoop earrings, embodied in .925 sterling silver and bone.