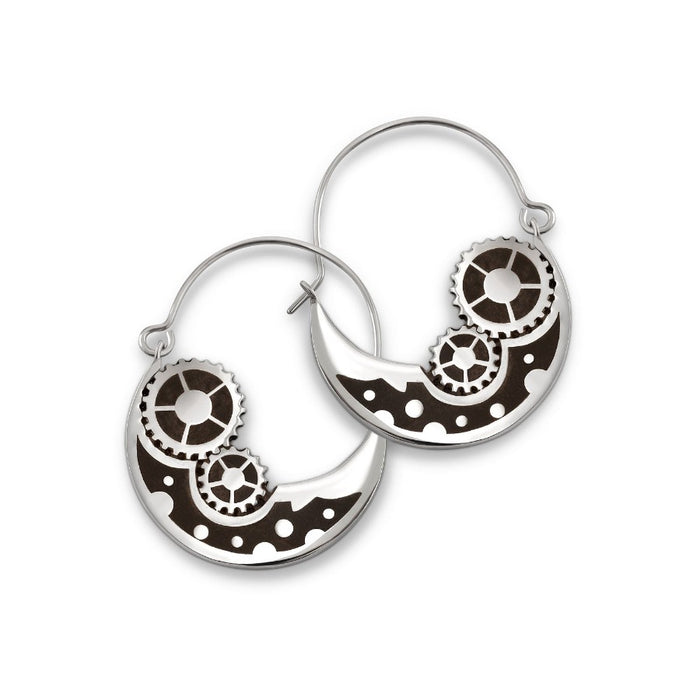 "Momentos" Silver .925 Earrings with Cuéramo Wood Inlays
IT IS SHIPPED FROM MAY 6, 2022
Only mom knows that time is eternal to love. martha vargas
Made by artisans from Michoacán, Mexico, with traditional silver techniques.
Earrings made in Silver Law .925. One size. A timeless design from the "Moments" collection, designed for today's woman.
Silver and cueramo wood watch mechanisms, turned into a silver jewel, that take us in each tick tock to special and unforgettable moments lived with each special person in our lives. Give a special touch to the outfit you will wear.
silver jewel. A pair of earrings is the perfect gift to give or give ourselves, a jewel that will last over time and will pass from generation to generation, just like all the special moments we live with it.
Create your own style, using these .925 Silver hoop earrings, inlaid with cueramo wood, alone or combining them with your silver ring, brooch, choker and/or pendant.
You create your own style. Martha Vargas.
| | |
| --- | --- |
| Brand | martha vargas |
| Collection | moments |
| Key code | 38.0ARR |
| Part | earrings |
| Sizes | Only |
| Metal | 925 silver |
| other element | cueramo wood |
| Tall | 1.5" |
| Width | 2.8cm |
| Thickness | .3cm |
| Weight | 12.3 grams |
| brewing method | Handmade, hand finished |